Trusted Service
Penny Cole, LMT has been licensed since 1992. That is over 20 years of experience as a massage therapist.
She graduated from one of the best known massage schools around; Utah College of Massage Therapy. She has continued to be a successful self-employed massage therapist ever since.
Health Benefits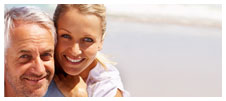 Good for Body and Mind
Massage is one of the oldest, simplest forms of therapy. The basic goal of massage therapy is to help the body heal itself and to increase health
Massage is a great gift of health to yourself or a loved one. Give the best gift this year. Gift certificates are available to start the New Year off, for your sweetheart on Valentines, Father's Day, Mother's Day, special anniversaries, graduations, Christmas gifts, birthdays, or just to simply let them know you're thinking of them. Massage is a gift anyone would love.